BeamLab Award 2017 - Kate Cooper
The Award structure
The BeamLab Award is awarded by the board of the BeamFoundation. Aim of the foundation is talent development. In the collaborative structure BeamSystems is supplier of audiovisual equipment and technical staff, BeamLab focuses on the conceptual and creative aspects of audiovisual productions and the BeamFoundation supports talent development and can rely on the facillities of BeamSystems and BeamLab.
First edition Rijksakademie voor Beeldende Kunsten OPEN 2017
During the preview of Rijksakademie OPEN the board of the BeamFoundation selected second year Rijksakademie resident Kate Cooper for the BeamLab Award. The artist is granted a work period at the BeamLab studio to develop her work with support of BeamLab's facilities, equipment and development team.
This year's Award to Kate Cooper is the first edition within a long term partnership between the Rijksakademie and BeamSystems/BeamLab. Annually the BeamFoundation selects a Rijksakademie resident in whom it sees potential for professional audiovisual support.
'During the preview of Rijksakademie OPEN Cooper has shown a great level of professional application of audiovisual technologies in her work, which made the board with one accord select Kate Cooper as laureate.'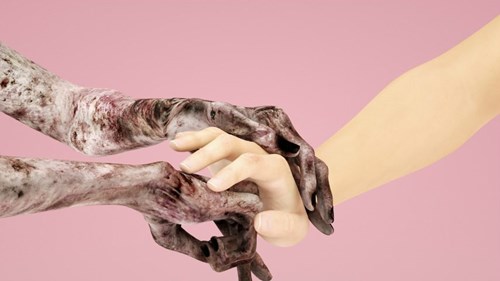 Selection criteria
This selection was based on the following criteria; the professional and technological level at which the artist operates, the conceptual development during the past years and most importantly the vital role of audiovisual technology within the practice of the artist. 
The continuity of Cooper's fascination with the human body, the processes of production and destruction in itself and the bodily effects of capitalism define her practice. Her way of representing the work with use of computer-generated technology and her choice for high quality equipment and performance, made her stand out as a promising artist especially in audiovisual innovation.