W8 Art Architects - Joanne Vosloo
Concept and brief
For the opening of the venue LAB111 Art Space Amsterdam, December 2016 the art event advisor and organiser W8 Art Architects selected 7 artists and collectives to mount a multi sensory opening experience with video, performance, fashion, music, sculpture and a voice artist of LAB111 in December 2016. The South African fashion designer and artist Joanne Vosloo created a 3D Multi Media installation.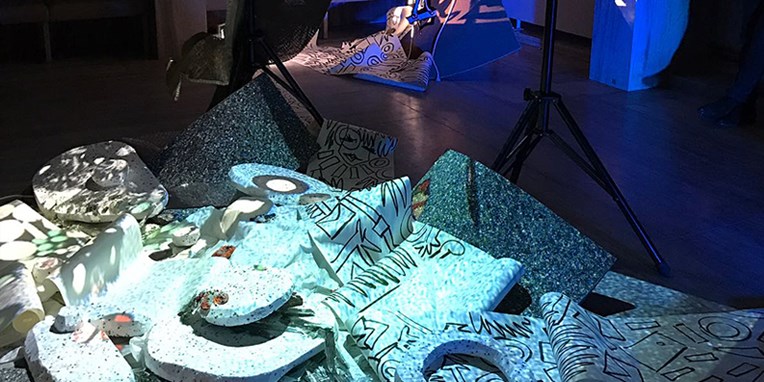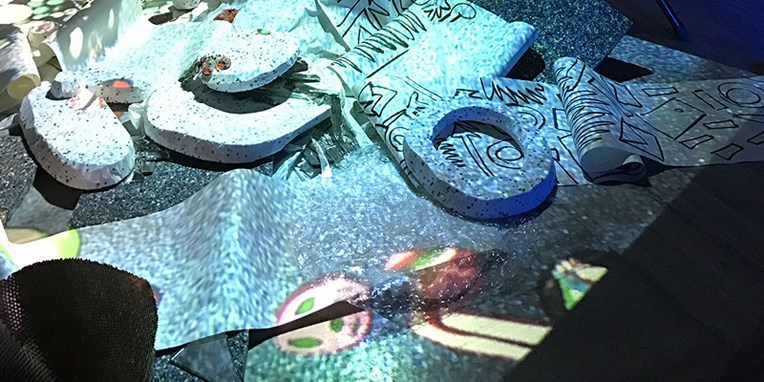 Technical description
The technical set up of projectors was a vital elemental part of Vosloo's art installation. The artwork intended to reveal our relation to the products we collect and the esthetical and sentimental values we contribute to these products; with a focus on garments, digital devices and data. Vosloo created a space where spectators could wonder around and get immersed by sound and video images projected onto sketches, objects, apparel and frames.In this interior installation Vosloo integrated digital devices within her clothing designs.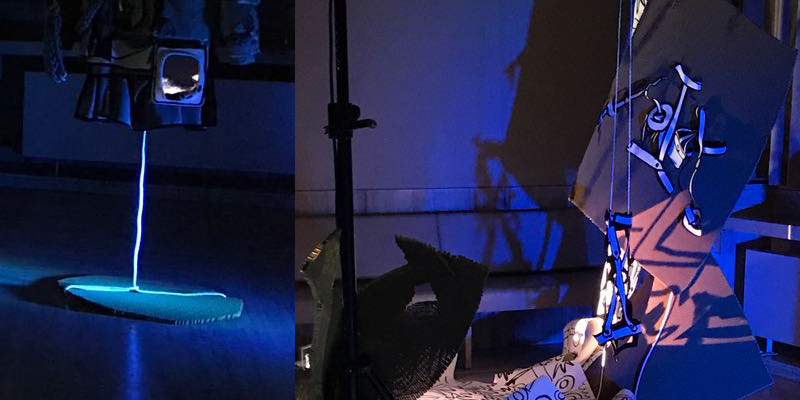 How did BeamLab support?
During the preliminary design phase of Vosloo's installation, she visited BeamLab to show the interior scale model and share the desired interaction with the installation. After which we have tested several projectors and projector set ups in BeamLab's demoroom. BeamLab advised in the spatial set up of equipment. With four types of projectors; pico, short throw, rear and top, we have created an immersive environment in which spectators could walk through the installation and experience the technology. We supported in construction, pre-production and the handling of content for the media players, which controlled the projectors.
Other Partners
Joanne Vosloo's work was selected by W8 Art Architects and SCHUIT Collection for Strangelove|LAB111 opening event Amsterdam.