Mi Society - Irma de Vries
Concept and brief
Audiovisual artist Irma de Vries created a modern goddess Mi. With her project Mi Society de Vries tells the story of this modern goddess; Mi exists everywhere and within everyone. Mi is you and you are Mi. The project tries to question the role of women as modern goddesses and our relationship with inner belief. The artist combines different forms of art; painting, video-mapping and augmented reality.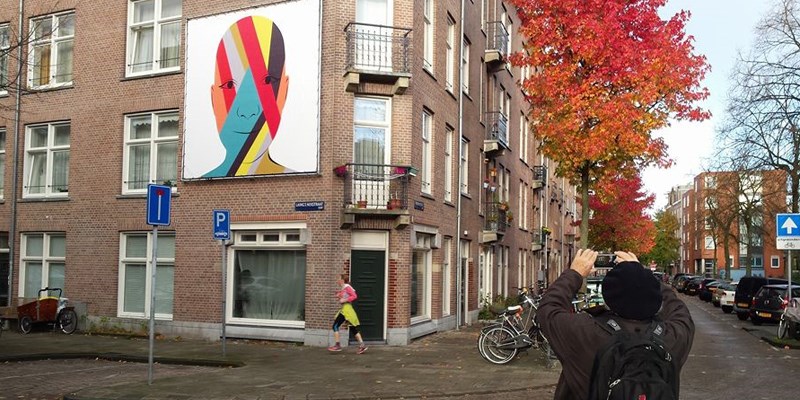 Technical description
A 4 x 4 m portrait of Mi is brought to life with video mapping and an augmented reality app on your phone. BeamLab engaged in the concept phase to create an harmonious interplay between the painting and the projection. Subsequently BeamLab installed the projector set up with media players and supporting hardware; build a climatised container and operated the equipment for the open air video-mapping.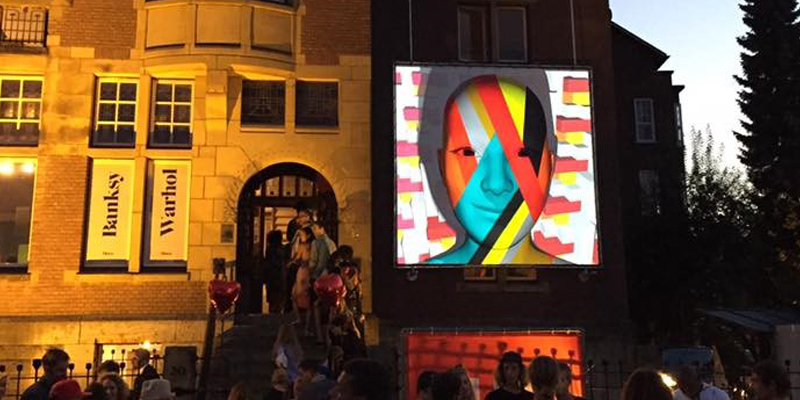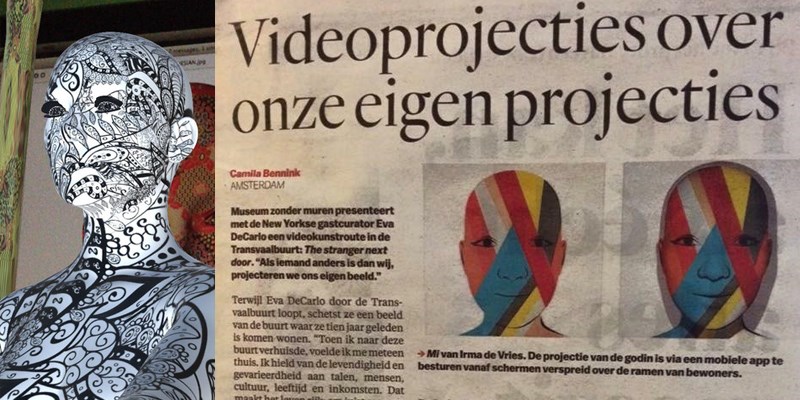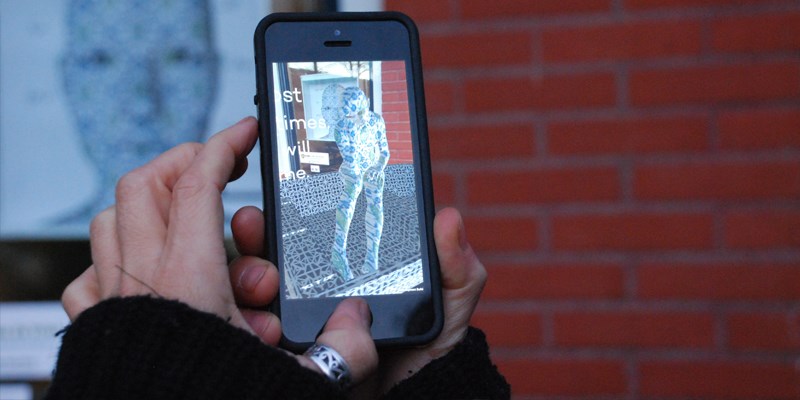 How did BeamLab support?
De Vries has established a longstanding collaboration with BeamLab, since Before realising Mi, de Vries The project was on display at the façade of Moco Museum, Museum square Amsterdam, during Uitmarkt in August 2016 and during the video art festival The Stranger Next Door in de Transvaalbuurt later that year. The painting is currently on view at Lionel Gallery in Amsterdam. For the out door screenings BeamLab took care of pre-production, construction, transport, assembly and disassembly of the projector installation.
Other Partners
For Mi Society Irma de Vries was supported by Prins Bernard Cultuur fonds, Moco Museum Amsterdam.