Concept and brief 
The first Cinedans VR BeamLab, March 2018 was an Open Lab were participants explored the moving body interacting with the latest audio-visual technologies. Cinedans selected 4 teams of dancers, choreographers, programmers and other participants from various backgrounds. Creatives who incorporate Virtual Reality in their work. This year's selected participants: Keren Rosenberg & Tony Sacharias, Enrico Meijer, Jonne Covers, Sergi van Ravenswaay and Steye Hallema and Fred Rodrigues & Setareh Fatehi, Carlos Vasquez and Roy Gerritsen. The results and processes of the Open Lab were presented at Cinema 2 EYE Filmmuseum at the Dancing VR 2018 event. The participants' presentations were alternated with specialist talks by Robin Noorda, and Lenno Verhoog and Jilt van Moorst, Zeynep Gündüz and Keez Duyves.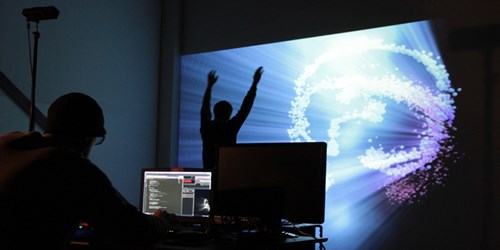 Technical description 
A three day Open Lab at the studios of Dansmakers Amsterdam with flexible audio-visual set-ups using Kinect sensors and projectors, multi projection set-ups with audio and camera support and feedback monitors, a Kinect set-up with webcam feeds and VR glasses. Each team operated its' own set up.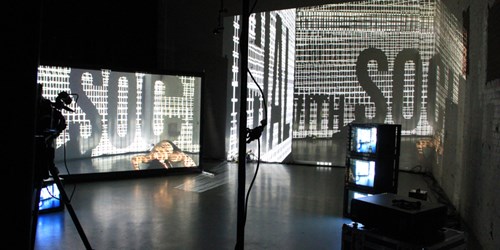 How did BeamLab support? 
During Cinedans VR BeamLab, BeamLab facilitated in concept-development and advice for suitable equipment for each research topic. Our technical specialists were available for operation and set-up adjustments. Research examples during this Open Lab: body simulations of dancers to improve movement in games, recording movement by point clouds. Kinect motion capture to generate visuals and sound. Integrating live camera feeds and movement in VR experience.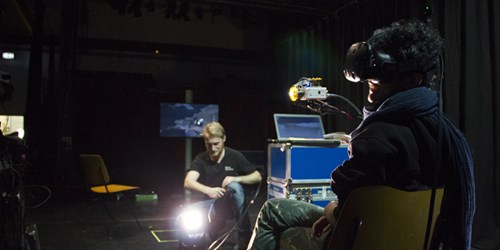 Partners 
Cinedans, EYE Filmmuseum, BeamSystems, Dansmakers Amsterdam.